The Pimlico Experience…Pimlico By The Sea
Posted by Team APATA | Oct 30, 2020
Shout out to the teaching team at Pimlico State High School in Townsville!
Pimlico High staff and students will be presenting 'Pimlico by the Sea' this evening (Friday 30 October) at 7.30pm. The online experience will showcase for family and friends from across Townsville and around the world to share in the amazing performances created by their talented students.
Chookas!
It will be simulcast on both their Facebook page and Youtube channel. Click on the image to be taken to the site of your choice.
If you miss the live stream or have technical difficulties plan B is in place with a link that will become active post performance.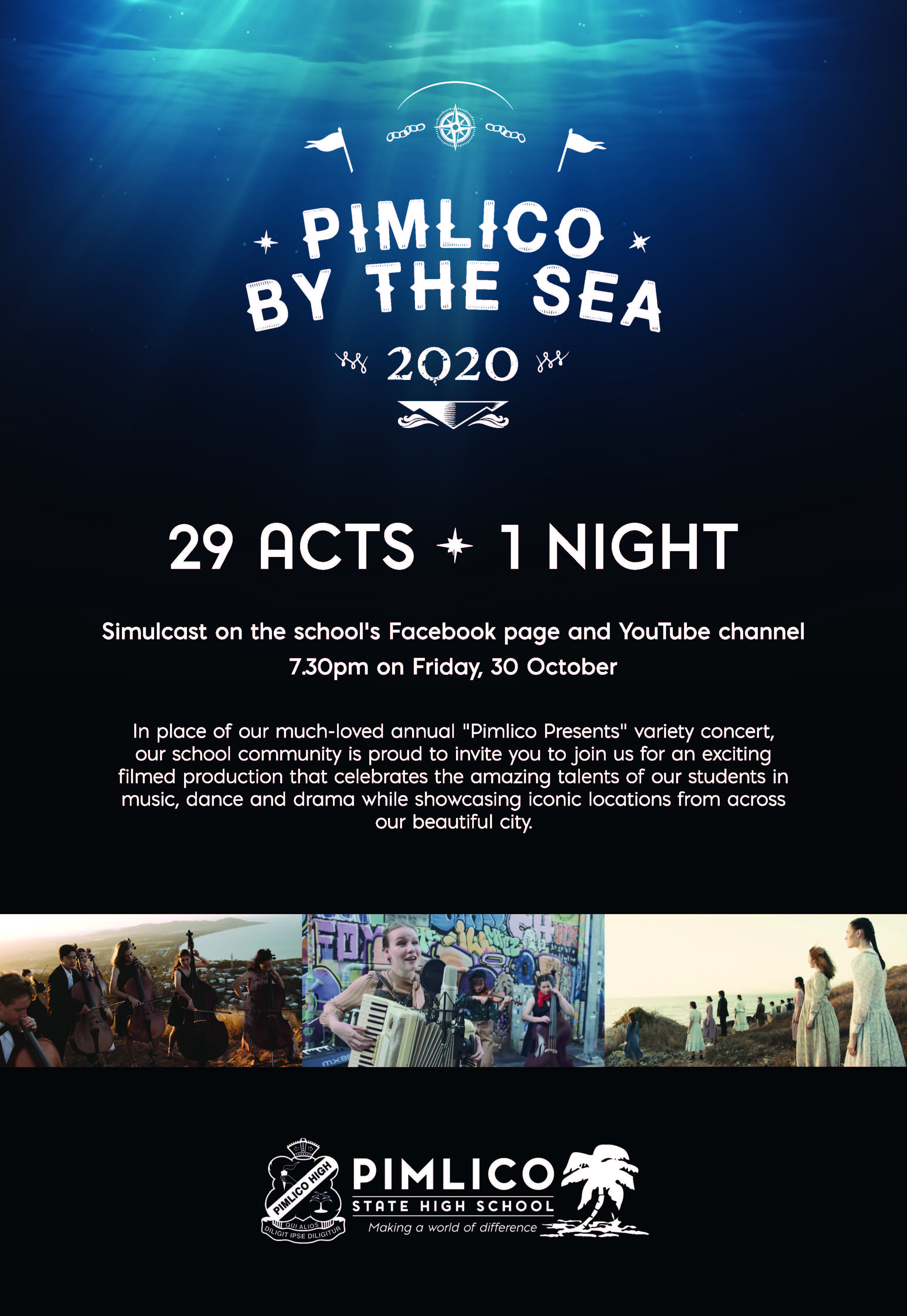 ---